Our school provides opportunities for students, staff and parents to know and celebrate their Catholic faith. This is done through the religious life of our school. Members of our community experience a rich liturgical and prayer life, celebration of the Sacraments, faith formation, social outreach activities, and opportunities to share faith with each other and with youth from other schools in the Archdiocese.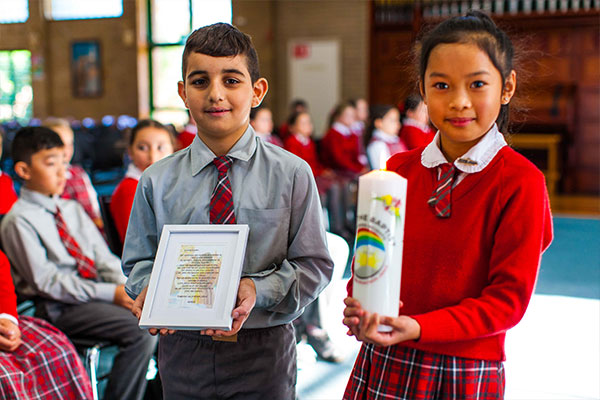 Students attend Mass and Reconciliation on a rotational basis and celebrate special feast days and events. Our school prays together, in small groups or individually, on a daily basis.  Various engaging and relevant opportunities are provided for students to reflect on, understand and practice their faith.
Children engage in Religious Education lessons daily to support their knowledge and understanding of the scriptures, traditions and doctrine of the Catholic Church.