By connecting to the real world of students' lives, authentic learning enables students to become lifelong learners who contribute to society and the wider world as active and discerning citizens. Authentic learning is central to our work as Catholic educators because it promotes the continual growth and wellbeing of the whole person — spiritually, intellectually, emotionally, socially and physically.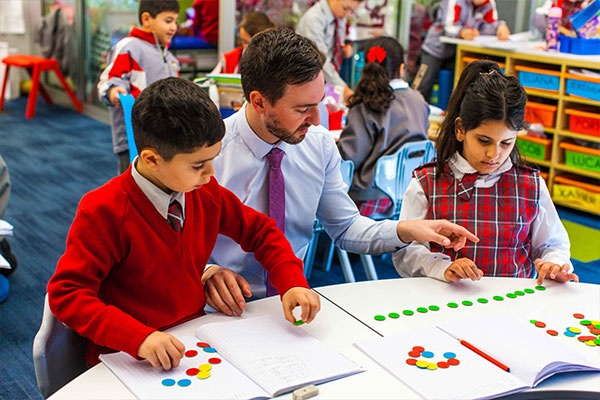 John the Baptist Catholic Primary School Bonnyrigg Heights has formed the following vision for learning based on worldwide research, national and system expectations and analysis of our students and local community.
At John the Baptist:
The process of learning constantly evolves to meet the needs of learners at appropriate developmental levels.
Purposeful learning is supported by effective and timely feedback. It is visible, collaborative, engaging, challenging and inclusive.
Authentic learning experiences promote perseverance, risk-taking, reflection and critical and creative thinking.
Successful learners set achievable goals, self-regulate and self-evaluate in flexible learning environments.
Learning is underpinned by Gospel values and affirms the inherent dignity of all.