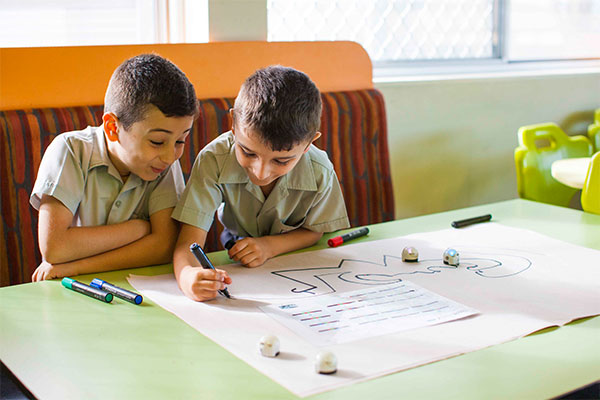 As students began returning to the classrooms at John the Baptist Catholic Primary School Bonnyrigg Heights, many were glad to be with their friends again.
However, as government recommendations for social/physical distancing remain in place, it may still be challenging for children to stay connected with their friends outside of school.
URSTRONG, a skills-based program that empowers children in developing and managing friendships, has put together the following list of easy ways that kids can feel connected to their friends outside of the classroom.
Write a letter to a friend
Draw or paint a picture of your favorite memory with your friends
Have a pyjama party with a friend on FaceTime
Write a story using your friends as the main characters
Make a TikTok video about friendship
Design a poster with a message for your friend – get your parents to drive by your friend's house, honking and holding the sign
Set up a Netflix Party and watch a movie together
Have a Lip-Sync Battle with your friends – film yourself lip-syncing and then send it to your friends
Listen to songs about friendship, like the Friendology playlist on Spotify
Invent a game that you can play with your friend online
Start a Book Club – read the same book and then chat about it afterwards
Write a poem about friendship – maybe an acrostic poem, rhyming poem, or limerick
Use Messenger, Zoom, or Google Hangouts to invite a group of friends to share funny jokes and memes
Join the virtual URSTRONG Classroom with live lessons on friendship
You might like to print this list out and help your child choose, or pick one you know your child would be excited about.
Need some help with motivation? Turn it into a challenge or a competition. Choose what works for you and your family and watch your child bring it to life!